Brewing
Your most loved superautomatic espresso machine helps you brew your coffee in the simplest and most convenient way. However, more than often we do not realise that for their longevity, you need to take good care of them by cleaning them daily, weekly, monthly, quarterly as well. Only then can you maintain the great taste of coffee that is brewed from them, without bringing in uncalled issues and repair work in them.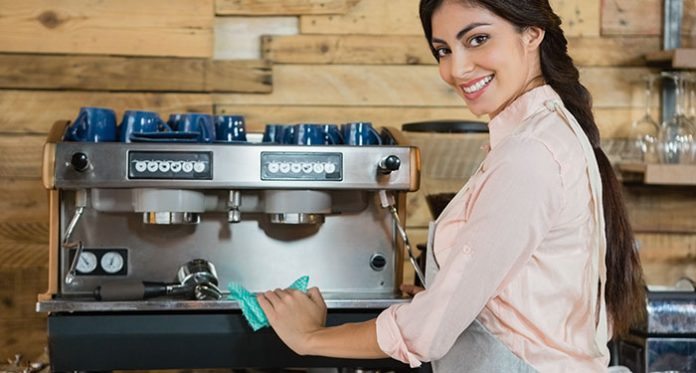 In this article, we will share with you a handy guide on how to take regular care of your superautomatic espresso machine. These tips might seem general to you but they will help you keep your superautomatic espresso machine in excellent condition throughout. If you are looking for some must-know tips on how to maintain and clean your espresso machine, you are the right place.
How To Clean Your Superautomatic Espresso Machine The Right Way
When you clean your espresso machine daily it will make sure to give you the finest quality of espresso for you to brew. If you do not clean it regularly, the quality of your drink will go down. This could also pose serious technical issues and later on lead to huge damages in the future. This will mean that you will not be able to prepare coffee or espresso for quite some time. You would not want it, would you?
1. Daily Care
You do not have to dive deep in cleaning your super-auto espresso machine on a daily basis. However, cleaning it daily after use is a must! Here's what you need to do:
First of all, rinse the box and drip tray inside the super auto.
Now thoroughly rinse and wash the Panarello wand of the machine.
If your automatic espresso machine has a milk frothing section, clean this area as well.
In case of a rinse cycle inside it, run the water through it, or else wipe it with a clean wet cloth.
After thorough cleaning and rinsing, wipe the entire machine with a dry cloth to ensure that there are no residues inside it.
2. Weekly Care
Set aside time every once a week to do a proper cleanup of your superautomatic espresso machine. This will help you in the long run in keeping your machine safe and sound:
If you can disassemble the unit, take out the brewing part and dip it in hot water.
Now remove the dregs and drip tray along with water reservoir and wash it with a liquid soap and water thoroughly.
Now scrub the inside chamber of the machine and then wipe it with water.
If there is a part for milk frothing, take it out and clean it well to prevent oil from building up inside it.
Once all parts have been rinsed well, clean it up with a food-friendly cleaner and then wipe the entire espresso machine to make sure there is no coffee or milk stains and stink.
3. Monthly Care
Apart from weekly and daily maintenance, your superautomatic espresso machine also needs a fortnightly care as well. Here's what you need to do about it:
Inspect your entire espresso machine well and see if there are any parts that have seen wear and brew such as the seals or the brew screens.
Now do a thorough cleaning of the entire brewing unit. If you could disassemble the brew chamber take it out and clean it in a dishwasher or with just a liquid soap and water to remove lubricants if need be.
However, if the parts are not removable, you can run the brewing unit once for a cleaning cycle. This will help in the process of descaling especially if your water has the high level of mineral content.
Why Should You Use Clean Your Superautomatic Espresso Machine?
Cleaning an espresso machine can take in a lot of-of your time but not when you buy one that is worth your money, time and labour. Hence it is important that you purchase an espresso machine that considers all the features you are looking for. The idea is that an espresso machine that comes with more features the longer will be the duration of cleaning it.