Recipes
You might ask yourself, what is a Mexican shrimp cocktail?!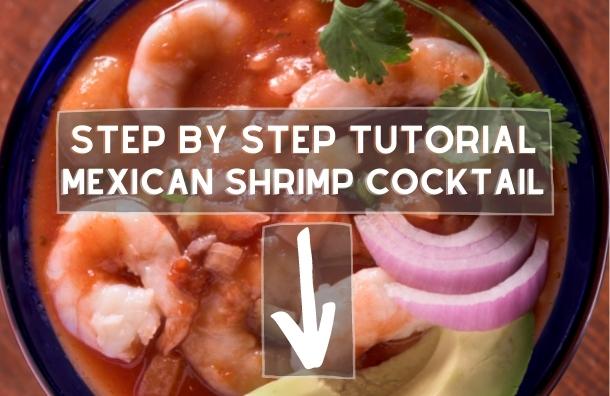 Well, A Mexican shrimp cocktail is a type of ceviche, typically made using shrimp, lime juice, onions, and tomatos.
The Mexican shrimp cocktail is a popular dish found in Mexican cuisine, and once the shrimps are cooked, they are served with tortilla chips and avocado on top of a bed of lettuce, which is nothing short of delicious!
If you haven't tried it before, you are in for a treat!
Without further ado, let's begin with these materials –
2x jalapeño peppers (medium size) – 🌶
2x bags of large shrimp – 🍤
1x cilantro – 🌿
1x cup of water – 💧
Hot Sauce (to your own preference) – 🔥
3x cans of 8 oz (230 ml/1 cup) tomato sauce. – 🥫
1x whole tomato – 🍅
2x – 4x avocados – 🥑
1x onion – 🧅
A little bit of ketchup. – 🥫
3 bowls – 🥣
limes (to your own preference) – 🍋
crackers or chips to serve it with – 🍽
Pages:
Page

1
,
Page

2
,
Page

3
,
Page

4
,
Page

5
,
Page

6
,
Page

7
,
Page

8
,
Page

9
,
Page

10
,
Page

11
,
Page

12
,
Page

13