Possibilities of Coffee are endless. It just about whether you have the time and passion to experiment with new tastes and flavors. That way, instead of sticking onto traditional tastes and options, you would have an awesome range of new tastes. Suppose you have some free time this weekend or that you are going for one holiday trip. What do you think about making some superb coffee sugar cookies to keep your holidays cool? Don't worry; the steps are easier, but the taste is something impressive. In fact, Coffee Sugar Cookies are a superb thing you can make without much effort or compromising the taste.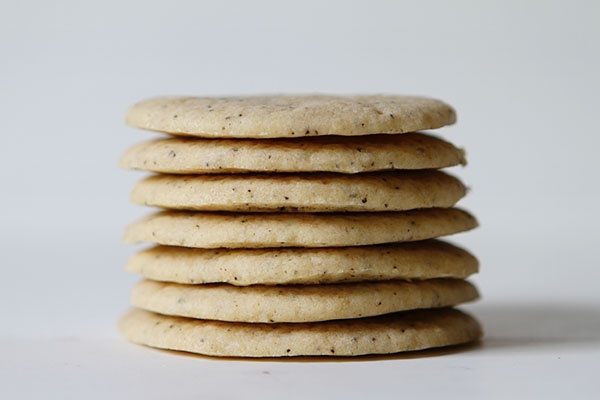 In this article, we will share that awesome recipe that lets you create coffee sugar cookies — in least time possible. It's simple, easy to be done and gets you the best results even if you are starting to experiment with food. Shall we start, then?
About Coffee Sugar Cookies
You would have seen many types of sugar cookies around. However, there are a few things that make coffee sugar cookies something impressive and unique. To say the least, it's going to amaze the coffee addict inside you, because we would also be doing an extra coffee-icing layer on top of cookies. To put things in simpler manner, we will have an enriched layer of cookies on below, which will be followed by your favorite brewed coffee-based icing. So, from a single bite, you are going to enjoy the richness of butter, flour, coconut oil and the favorite coffee drink of yours.
We hope that's exciting for almost every coffee addict around. Now, we will move onto the actual guide for cookie preparation.
Note: One thing about our coffee sugar cookies is that you can choose the shape you like. However, to get a different shape, you might need to purchase a suitable stencil or a cookie-cutter from the market. In case if you don't want to spend money on that equipment, you can have some precise knives and a well-cut shape from paper. Here, you have the complete freedom of expression 😉
What You Need
Now, before we begin the actual cooking process, we will see what all ingredients you need for making your favorite coffee sugar cookies. Because we are making the cookies and coffee icing separately, we will cover their ingredients in separate ways.
Looking for the coffee maker? Well, read reviews of best drip coffee makers.
For Sugar Cookies
Make sure that the following things are ready on your countertop before starting.
Eight Tablespoons of Salted Butter, which is stored in Room Temperature

One Cup of Natural Cane Sugar

Eight Tablespoons of Firm & Creamy Coconut Oil

1 Teaspoon of Vanilla Extract

¼ Teaspoon of Baking Powder

¼ Teaspoon of Baking Soda

One Large Egg

2 and ½ Cups of All-Purpose Flour.
For Coffee Icing
For the perfect coffee icing, you need to have the following ingredients ready for access.
Powdered sugar — ½ Cup

Brewed Coffee — 1.5 to 2 Teaspoons

Base Icing Recipe and Finely-Ground Coffee of ½ Teaspoon — if you need light-dark icing

Base Icing Recipe and Finely-Ground coffee of 1 and ½ Teaspoons — if you need dark-coffee icing.
If these things are ready, we will move onto the guide for making these coffee sugar cookies.
How to Make Coffee Sugar Cookies?
Step 1
Take a large bowl for the major mixing purposes. Now, you have to mix a few things — coconut oil, butter & sugar. Here, you have two options. You can either use a hand-mixer or counter-top mixer. If you don't have one of those gadgets, free feel to mix using your clean, bare hands. Either way, just make sure that its final mixture is smooth. The mixing action should be vigorous and consistent. Also, you can seek the help of soft coconut oil for the extended easiness.
Step 2
Now, you have to get another small bowl, where you have to mix egg and butter. Whisk the large egg first, and then add the butter mixture. Also, you will have to insert the vanilla extract and ground coffee into the same bowl. After that, you can cream all those added ingredients in a smooth manner.
Step 3
Take another bowl from the countertop and you are going to make a mixture of flour, baking soda and baking powder. Once you have made the mixture, you can pour the same into the butter mixture we just made. Let the combination wait for a few seconds — until it gets firm.
Once it's ready you will have to let it chill.
Step 4
Here, you need the help of your oven. Make sure that you have preheated the oven at 350F. Get a floured surface and pour the thick mixture onto it. You have to adjust the thickness in an even manner. Once you've got it from the oven, you can use a knife or cookie cutter to choose the right shape.
Depending on the crispness you prefer, you can adjust the baking time. At the end, make sure that you let the cookies cool for a sufficient amount of time. If you don't let it cool completely, icing would be a bit tough.
Now, we have to spend some time for making the icing as well.
Step 5
First of all, you have to create a mixture of powdered sugar and coffee. It needs to be noted that you are to make a thick icing.
Step 6
Once that's ready, you have to pour it on the cookies, right? Here too, you have 2 options to choose. Either, you can go for a pastry bag. Or, if you don't have one, you have the freedom to fill the icing in a plastic bag and cut one corner. And, then, you can pour the icing in desired shape by applying proper pressure onto the bag.
How to Make Coffee Sugar Cookies? – Video Tutorial
Now that you have both the cookies and icing ready, you can make them in the shape you love. You have to make sure that the icing does not lose its thickness while pouring. At the end of day, if you do all these, you would have a nice set of coffee sugar cookies to make your holidays awesome.