Gear
Coffee table fish tank can be a great attraction to your living room and it could be a great way for you to enjoy your time with your guests. You can sit around it with your friends while watching the fishes swim gracefully, over friendly banters. Watching them swim inside your coffee table fish tank is also a great way to eliminate stress and uncalled pressure of your day to day life. It is easy to buy an ordinary coffee table but getting a fish tank coffee table will be an experience and a revolution of its own.
Imagine the beauty of experiencing wonders of underwater right from the lounge area of your living room! Most of the fish tank coffee tables are already pre-installed with all the necessities to get it started right away. Whether it is the lighting, the air pumps or filters – you only need to perform the simple act of starting them. The high end models will even have decorative such as plants and beautiful stones to ornament it and make it look all the more beautiful. What you will need to buy are fishes and you are good to go! Simply put, it is like art coming alive inside a coffee table – something that you can enjoy for years to come. These days you will find coffee table fish tanks in various shapes apart from the traditional rectangle ones. In this article, we share with you some amazing coffee table fish tanks that will add the right kind of charm to the ambiance of your living room.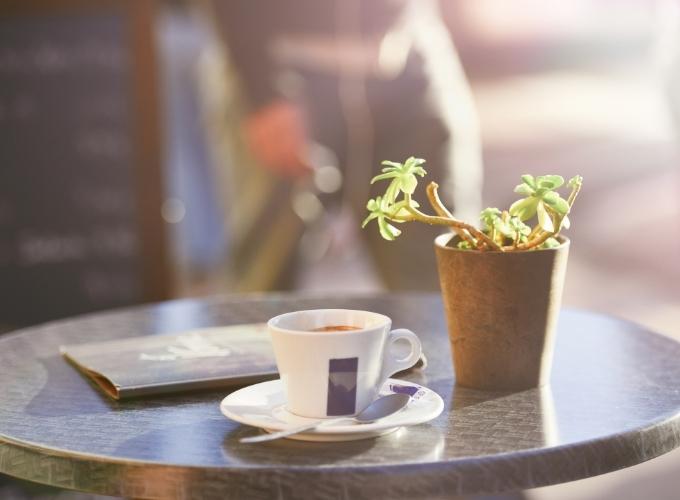 5 Best Fish Tank Coffee Tables Ideas 2022
1. Midwest Tropical Fountain 25 Gallon Aqua Coffee Table Aquarium Tank
Unlike the traditional rectangle shaped fish tanks that you will easily find in the market, this coffee table fish tank comes in a dazzling square shape and is solid with a square ⅜ inch beveled glass top. The bottom is illuminated with a blue glass travel. It also includes filters, pump, aerator and decorative plants. The best thing about this coffee table fish tank is its unobstructed panoramic design. That makes it great to view from all sides. Further, it comes with an LED light fixture which comes with a soft start feature so that illumination might not affect the fishes. There are two lighting modes with this coffee table fish tank – one is white, one is blue which can also be controlled.
The inside of the coffee table fish tank has a AquaClear 30 clip-on filter kit which makes it one of the best power filters in the market as of now. It has a chamber of abundant filter that can accommodate a number of ceramic rings along with other materials for efficient filtration. With the AquaClear 30 clip-on filter, one can let a maximum of 150 gallons of water flow in an hour. You can even adjust the flow rate by rotating the control knob flow, without the water flow being highly stressful on the fishes. To add to that, this coffee table fish tank comprises of a black acrylic pedestal base with a 2-stage filter.
2. Long Octagon Aqua Coffee Table Aquarium
This octagon shaped coffee table fish tank is simple yet intriguing. Its simple design is advantageous in the sense that it is easy to clean and maintain it. Another great reason to buy this coffee table fish tank is its budget friendly cost. The tank body as well as the table top is made of acrylic which makes it less susceptible to break or damage. It is also leak proof and is largely beneficial for a home which has kids in the house. The light fixtures are designed in a smart way so as to emit the light towards the tank, and not towards our eyes. The fish tank in this coffee table has pump hidden on the inside of the columns to ensure that you do not have to include a view-blocking filter or pump in the center of the coffee table fish tank. The blue glass gravels creates an illumination of it being more alluring and dramatic.
Having a coffee table fish tank in the lounge area of your living room can help you relax after a long tiring day at work. You can sit back and watch the fishes swimming for hours at end. This coffee table aquarium also comes with an in-built ecological filtration system so that you can enjoy the underwater beauty virtually for almost a year without having to go through the tedious process of cleaning it weekly. There are additional sockets on the inside of the columns so that you can easily plug in the air pump, or heater or any other accessory without people having to notice the wires. The LED lights on separate switches gives the aquatic lives sufficient amount of lighting and to add to that it also provides aesthetic level of enjoyment. You do not need any installation with it – all you need to do is fill up the tank with water and then plus in the power switch on the socket, and lastly put the fishes inside it.
3. Modern Glass 25 Gallon Electric Coffee Table Aquarium Tank Living Room Furniture
This beautiful coffee table fish tank is made of shatterproof glass and is an attractive piece of furniture that is sure to be eye catching in your living room. It comes with a silent in-built filtration system that is easy to maintain for upto 25 gallons of water. It further comprises of in-built fluorescent lights at the bottom of the tank to bring out and beautify all the hidden amazement of the fish tank. This is by far one of the loveliest fish tanks in the market today. The one thing that is sure to catch your eyes is the clarity of its display. The front glass panel will give you a clear and stunning view for you to enjoy. It makes the fishes and plants inside it look bigger.
There are no patterns or curves on the top of the fish tank that gives a beautiful vision of the entire fish tank. Another good part about the top of the fish tank is that it is removable. You can use this fish tank with all types of freshwater fish. It can also be used with a heater. This is precisely one reason why this fish tank will make any home look gorgeous! The in-built fluorescent lights will ensure that it allows you to view your fishes even at night. When the filter of the fish tank operates, the water is drawn inside the right compartment and from there on it goes through to filter in the middle one containing the filter media. After this, the pump on the left side compartment then returns the filtered water into the main tank. This helps to filter out the water well and make for optimal level of water filtration.
4. Midwest Tropical Fountain Aqua End Table Aquarium Tank
Even though this is not entirely a coffee table but an end table which is used as a side table, it can act as an ideal coffee table for those who have less space in their home. This is similar to the first one on our list, but only smaller. It is a glass coffee table fish tank and it looks like a column in shape. The tank is covered in LED lighting rails and it creates a stunning flat profile that gives the entire fish tank a stylish look and makes it look attractive. You can make this coffee table fish tank even more beautiful by planting tall aquarium plants of the Rotala, Ludwigia and Vallisneria species. You can even place a tall bogwood in the center of the tank and place some plants around it, and you will get for yourself a beautifully planted fish tank.
The equipments and the supplies that come with this coffee table fish tank are just the same as the first one on the list such as filters, pump, aerator and decorative plants. It is a thrillingly creative square shaped table fish tank. It comes in a solid square ⅜ inch beveled glass top and the base is made of black acrylic pedestal to help you hide the filters. The fish tank is illuminated with blue glass gravel beneath. It can hold upto 15 gallons of fresh water. This coffee table fish tank does not come with a heater so you have to buy it separately. It also does not come with a lamp, but the hood is designed in such a way that you can easily set up a lighting system in it. You can either place a small LED aquarium light under the hood or just throw the lid away and then replace it with LED light fixture – whichever is more convenient, easy and looks nice.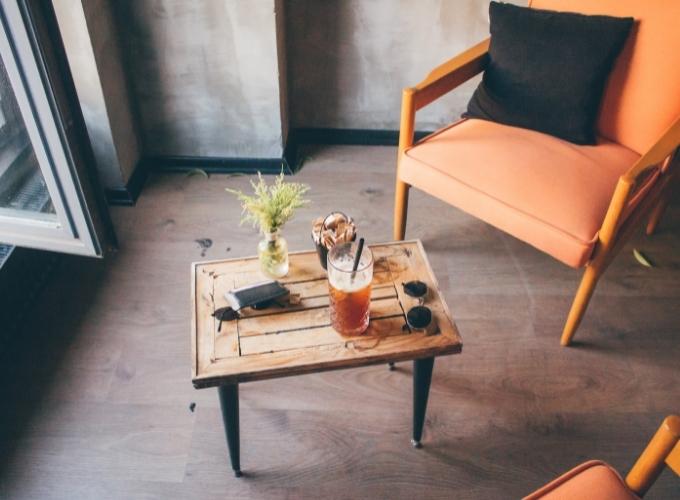 5. 68 Gallon Square Coffee Table Aquarium, Fish Ready with Light and Filter
This square shaped 68 gallons coffee table fish tank comes with pumps, lights, and filter system which are all built-in and hidden within the fish tank. It comes with a filtration system that is also in-built so that the task of cleaning the fish tank will not be a tedious one for you. There are LED light fixtures beneath the glass tank – half of it is white and half of it is blue in colour. Additional shorter under-glass-top supporting sets are included in case you want to prevent your cat or child from reaching into the water. The whole set comes ready for fish – all you need is to add water and fish and plug into your electric outlet. It comes with a simple design which makes it elegant as well as sophisticated.
Even cleaning the 68 Gallon Aquarium is a lot easier as it comes in a glass tank body as well as a glass table top. Acrylic fish tanks could have scratch marks on them in the long run but not the ones with glass. The light fixtures come beneath the fish tank which makes it good to watch and less stressful and will not harm your eyes. The provide a warm aesthetic to the entire room. It further comes with in-built ecological filtration system which means that your plants and water animals can breathe a carefree life underwater. You do not need any help or support in installing the coffee table fish tank – all that you will need to do is fill up the fish tank with water and fishes – something that you can do yourself. The filtration system makes the water pure both for your fishes as well as clarity in your view. The air hose which comes with integrated non-return valve helps to connect the filters with the air pump. It is the aerator pump that operates the entire in-built filtration system.
Why Do You Need To Buy A Coffee Table Fish Tank?
Whatever your budget be, a coffee table fish tank can be a great investment for your home in terms of aesthetics and decor. To begin with, your home will be most likely the only home in your neighbourhood wherein one can put their coffee mug on the top of a fish tank. Whenever your guest will be home, they will not have a minute to feel bored as you all can sit together to watch the fishes swimming inside the coffee table while enjoying your friendly chats and banters.
Are Their Health Benefits Of Having A Coffee Table Fish Tank At Home?
Watching fishes and other marine creatures swim on a day to day basis can have a soothing and hypnotic effect on a person. It leads to reduction in both heart rate as well as blood pressure. You will feel merrier and captivated and be in a more positive mood if there were a higher number of fishes in the fish tank. This only means spending more time closer to natural environment and thus marine environment has its effect on the mood and well-being of people. Fish tanks and displays are often associated with attempts at calming patients in doctors' surgeries and dental waiting rooms.
How Much Will It Cost To Maintain A Coffee Table Fish Tank?
Having a coffee table fish tank in your living room can cost you somewhere between $200 to $2000. Apart from buying a coffee table fish tank which will no doubt beautify the space you fit it in, you also need to keep other factors in mind such as cost of fish food, tank decoration items, tank cleaning supplies and most importantly buying actual fishes.
How Often Should You Feed Your Fishes In The Coffee Table Fish Tank?
You need to be really cautious when you feed your fishes. The best amount is that which a fish can consume in two minutes. Fishes usually survive when they are fed every day. However, you should feed them only once a day. This is because if you constantly provide them with food there are chances that they will eat away other fishes. If one member of your family has already fed the fishes then keep a record so that you do not end up feeding them again. This is because fishes will always take food in their amount even if they have already been fed. And later, they spit out the food which leads to increase in the level of ammonia in the water.
Conclusion
A coffee table fish tank which is also called aquarium coffee table is a fish tank that doubles as a coffee table in your living room area. So instead of opting for your traditional wooden or metallic coffee table, go for a table filled with water that is surrounded by glass and experience the pleasure of enjoying marine life right from the lounge area of your living room. Isn't that an alluring idea, already? So, go ahead and pick your choice of coffee table fish tank from this list right away.