Whether you are new to using coffee pods or a seasoned veteran, you are probably aware of the huge amount of Keurig coffee pods that are available for use. Anywhere from light, medium, and dark roasts, to national brands and specialty coffees, you may find yourself a bit overwhelmed when trying to decide which coffee pod is best for you.
However, you have found yourself in this article. Lucky you! We have taken the time to do the leg work for you, pouring through dozens of different coffee pods to filter out the cream of the crop. Regardless of your coffee preference, you will almost certainly find a pod on this list that will give you a taste and aroma you will love.
Best K Cups for Coffee Lovers
These K Cups are for tried and true coffee lovers. You don't want a lot of sugar, cream, or added flavors. Instead, you simply want the taste and aroma of great coffee. If that sounds like you, take a look at the K Cups on this list! We consider them to be some of the best tasting K Cups for those that simply love coffee in their cup every morning!
If you just want a consistently good coffee in your cup every morning, the Original Donut Shop K Cup should be at the top of your list. It is a medium roast but boasts an extra bold flavor, meaning that you get to enjoy a full-bodied taste without having to fight against a burnt, ashy flavor. And since the flavor is particularly strong because of the extra coffee they pack into the pods, you can expect a delicious aroma while you sip!
The ingredients of this coffee pod are just that: coffee. No artificial ingredients added and its also Orthodox Union Kosher certified. The Original Donut Shop is regularly touted as one of the best tasting K Cups available, and they are a great starting point if you aren't sure where to begin!
Looking for a super dark roast that doesn't sacrifice flavor? You should take a peek at Peet's K Cup Coffee. Their dark roast coffee pod is consistently one of the best selling K Cups, and for good reason. It offers a dark roast, which is attractive to many coffee drinkers coming from grocery store brands. However, with that dark roast is a smooth, full-body flavor that offers flavor notes that you might expect from a boutique coffee.
Major Dickson's Blend offers one of the best, most chocolaty flavors of any single serve coffee pod you will find. This K Cup is a sure-fire winner for those who enjoy strong, dark roasts with smooth finishes.
One of the most recognizable names in the coffee business offers a delicious and incredibly popular K Cup coffee for your home Keurig. While they gained popularity by offering great coffee in their donut shops, Dunkin' Donuts has successfully expanded its coffee into a nationwide product. How do they do it? By offering a coffee that is not too light, but not too dark. Its medium roast is just right. It offers a great flavor without being too overwhelmingly bold or dark, but still beating out much of the lower-end competition.
If you have never tried a premium coffee, or have never tried a K Cup, then the Original Blend K Cup is one of the best places to start with its approachable medium roast flavors and with its wonderful aroma!
Many coffee drinkers have veered away from pods because they think that they can't get the flavor notes and overall complexity found in other brewing methods. However, let not your heart be troubled! SF Bay Coffee has got you covered with their high-end Fog Chaser K Cups. Using these pods, your Keurig will produce some of the best tasting coffee you have ever had out of your coffee machine!
By mixing their Breakfast Blend and French roast coffee beans, SF Bay has created a coffee pod with quite the measure of complexity. The first flavor that hits you is a smooth chocolate taste, followed quickly by notes of sweetness and citrus. Then, a delicious full-body finish and rich aroma make for a drinking experience that even the most discerning coffee drinker will enjoy!
The Caribou Coffee Caribou Blend (also often labeled as their original or classic blend), is a wonderful light roast option for those who usually steer away from dark roasted or full-bodied coffees. The Caribou Blend is a mixture of select Central and South American coffees, and the taste result is a balanced, sweet flavor, often typical of many coffees in that region. Many pods struggle to offer a great taste outside of being highly-roasted, but the sweet, light flavor notes of the Caribou Coffee Caribou Blend have won over many coffee drinkers. Caribou Coffee is a widely respected brand, you should give it a try!
As the name implies, Tully's French Roast Dark Roast is a coffee pod that will put your palate into the ground. In a good way, of course! These K Cups boast a bittersweet chocolate flavor, coupled with a rich, full flavor that gives a fantastic finish. Tully applies their "slow and low" roasting process to every K Cup, making sure that the flavors are bold and not burnt. Sometimes we just need a strong coffee to shake us awake in the morning, and Tully's French Roast not only accomplishes that but does so with a great taste and strong, energizing aroma.
Have you ever been getting your coffee ready with a Keurig and really, really wished it was more of an espresso drink instead? Consider your wish granted with the Barista Prima Coffeehouse Italian Roast K Cup Coffee! It is super dark roasted with a heavy and bold flavor with strong acidic notes. It is the K Cup that will bring you closest to a genuine Italian espresso as you can get with a Keurig. Quickly make your own espresso-based drinks with this perfect coffee pod and the taste and aroma will paint pictures of an Italian coffee shop.
This coffee is no laughing matter. With a dark roast that also blends great flavors, Laughing Man Colombia Huila offers uncommon complexity from a dark roast coffee. It's intense and dark while still having notes of cherry sweetness and a strong, vibrant aroma, which makes for one of the most balanced dark roasts on our list.
This K Cup is also a single-origin from Huila, Colombia and is fair-trade certified. You can drink with confidence that not only is Laughing Man a great tasting dark roasted coffee, but it is also ethically sourced! Available in recyclable pods, too.
Newman's Own Organics has a lot of options for high-quality products available, but their Special Blend Extra Bold K Cup Coffee is a particular specialty. It is a fantastically balanced roast, offering enough body to be mixed with cream or sugar, but still light enough to appeal to coffee drinkers that prefer their coffee with no additions. The roasting profile is dead center in the light and dark spectrum, making it a great choice regardless of if you like light or dark coffee.
In addition to an extra bold but balanced flavor profile, these K Cups are USDA Certified Organic, Fair-Trade Certified, and Orthodox Union Kosher.
REVV Coffee is known for producing extremely bold, strong dark roast coffees. That tradition continues with their available K Cup coffee. They offer three different blends of coffees, each with their unique flavor profile. However, what brings them all together is their full-bodied, bold bodies in a very dark roasted package.
If you like your coffee just unbearably strong, then REVV is right for you. Keurig markets them as the "strongest coffee we could find," and we can help but agree. This is an ideal choice for those that just want to be kicked in the mouth every morning with strong, bold flavors.
Another great tasting option for those that yearn for the taste of authentic Italian coffee. Martinson's Italian Roast K Cups have a bold, flavor-forward profile that is typical of Italian style roasts. It has pleasant smoky tasting notes and a full-bodied finish. While you won't get an espresso styled drink from these pods, you can still expect a deliciously smooth and chocolaty flavor from Martinson's Italian Roast K Cup.
No, you are not seeing double. Martinson finds itself on this list again with more great tasting options. Appealing to the palates of those that like a lighter, more mild coffee, the Breakfast Blend offers a delicious choice. It is a much lighter roast than the Martinson Italian Roast, and it's light-tasting notes make the Breakfast Blend a great sipping companion during a relaxed, slow-going morning.
For the final coffee pod for coffee lovers, Marley Coffee offers a unique light roast that quickly grabbed our attention. Though the roast is light, there is enough body for the dark chocolate flavor to sit comfortably in your mouth after each sip. True to its "Catch a Fire" name, the blend also has an interesting flavor note of chili peppers which is sure to grab your attention just like it did ours! A fantastic light roast with a complex flavor profile, every coffee lover should give Catch a Fire a try!
Still Looking for a Keurig?
There are dozens of different types of Keurig single serve coffee makers available on the market. Learn which one is the best for you with our unbiased buying guide.
Best Green Mountain Keurig Coffee K Cups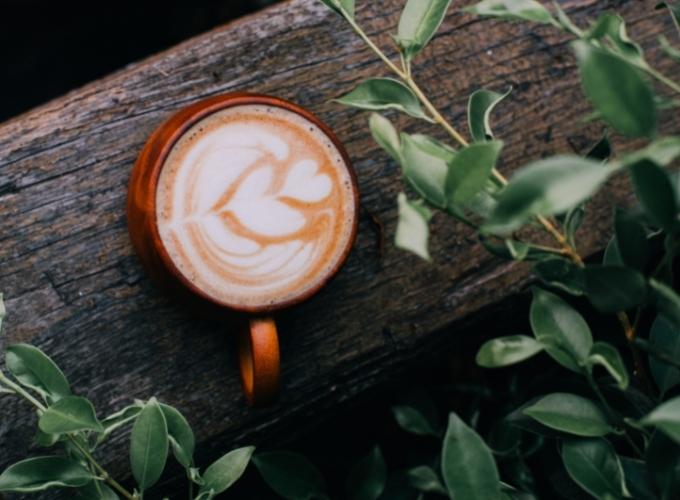 Who exactly is Green Mountain Coffee Roasters? They are a coffee company that has a special focus on providing environmentally sustainable coffee. This includes helping teach local farmers how to plant and grow coffee trees that produce more beans, working directly with farmers to buy coffee, and help make sure that the families on these local farms receive the bulk of the benefit in their coffee production.
Especially with a recent report talking about how much littering irresponsible K Cup waste can cause, it may be a priority for many who want to be sure the brand they buy from is environmentally minded.
They also produce a ton of different options for coffee! If you like to support companies that ethically produce their coffee, then you should give Green Mountain a try. Of course, their coffee has a taste that is great, too!
Green Mountain's Caramel Vanilla Cream is a super light roasted coffee with flavors that are simply decadent. The sweet caramel, vanilla, and brown sugar flavors paired with an easy-going light-roast make for the perfect morning pick-me-up. Though it does have added flavors, it is still Orthodox Union Kosher.
Want a light roast with no added flavors? Green Mountain Coffee Roasters Breakfast Blend has no added flavors or sugars but is still lightly roasted. The flavor notes you can expect are typical of a high-quality lightly roasted coffee, which includes nice bright flavors and a light-body that finishes smoothly and leaves your palate quickly. The Green Mountain Coffee Roasters Breakfast Blend will almost certainly become a household favorite!
Another lightly roasted coffee with a great added flavor: hazelnut! Anticipate a coffee with a light-body and wonderfully bright flavors with the nutty, sweet taste that you can expect from hazelnut. Not too sweet but not too bitter. The Green Mountain' Coffee Roasters Hazelnut is just right for those looking for a well-balanced flavored coffee.
Green Mountain's Southern Pecan K Cups offer a delightful classic taste of the south. These pods are not as sweet as their hazelnut blend, but they offer a smooth, buttery taste that will give you flashbacks of pecan cookies and pies from yesteryear. This coffee pod does a great job of balancing that pecan butteriness without being overpowering or overly sweet.
The last coffee in our Green Mountain section is going to appeal to the coffee lover that resides in all of our hearts. The Colombian Fair Trade Select pods are a medium roast with fruity tasting notes mixed in with a milk chocolate finish. Among the coffee pods in this list, the Colombian Fair Trade Select is easily the pod with the most flavor complexity. These will satisfy even the most discerning coffee lover!
Best Starbucks Keurig Coffee K Cups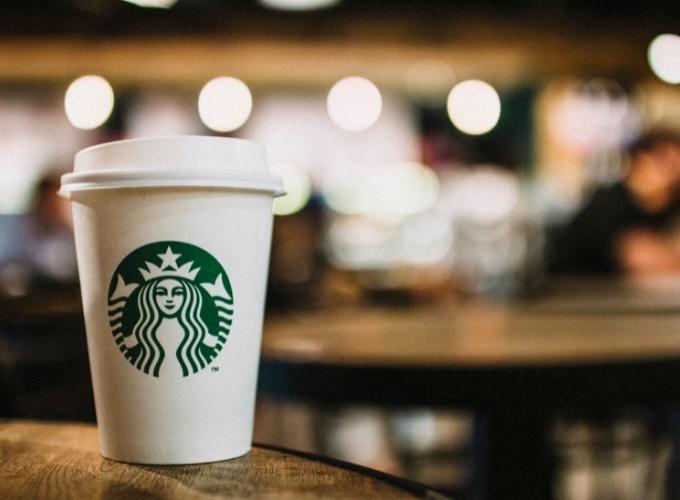 Even if you have never had a cup of coffee in your life, you almost certainly have heard of Starbucks. Starting in their original coffee shop in the northwest United States, Starbucks has grown into a powerful global brand that has become largely synonymous with great tasting coffee. It should come as no surprise that Starbucks also offers a huge library of K Cups. Read below to see some of the best!
Starbucks Pike Place Roast
Pike Place Roast is easily one of Starbuck's most popular and successful flavors. Starting as a house blend in 2008, it has since become a powerhouse among its repertoire of coffee options. The flavor profile of Pike Place is simply described as the everyman's coffee. It has not standout flavor notes, but still has plenty of flavors. It is neither too lightly or too darkly roasted. It has standard nutty and chocolate flavors, but both are mild and easily sippable. Its flavor is so ubiquitous that Pike Place could be considered one of the original flavors for Starbucks.
Starbucks Veranda Blend Blonde Roast
The Veranda Blend Blonde Roast will appeal to those who enjoy a more lightly roasted coffee. It has a similar taste profile to Pike Place, chocolate and nutty, but those flavors are simply milder. The body of the coffee is also lighter, meaning the taste of Veranda will linger on your lips for a shorter amount of time. Veranda K Cups stand as a lighter tasting option to Pike Place while still maintaining similar flavors.
Best Decaf Keurig Coffee K Cups
Caffeine has a half-life of about 6 hours, meaning if you want to fall asleep easily you shouldn't have any after early afternoon. However, many coffee lovers find that they still want a nice cup of coffee later in the day (or even a warm drink at night), and grow to miss the delicious smelling aroma of their routine coffee. Decaf has been an option for quite some time, but it has a reputation of being flavorless. However, great-tasting decaf K Cups do exist, and we have selected some of the best for you to report back to your decaf loving friends.
The Original Donut Shop (Decaf)
Since they were mentioned in K Cups for coffee lovers, it should be no surprise that the Original Donut Shop comes in the clutch for providing a great tasting decaf coffee. Just as with its caffeinated option, this decaf K Cup is exceptionally bold in its flavor. And just like their normal K Cups, the Original Donut Shop decaf pods have extra coffee packed into each pod to ensure that you have one of the best tasting cups of coffee to come out of your Keurig.
Green Mountain Coffee Breakfast Mélange (Decaf)
Green Mountain also offers a fantastic choice for decaf coffee. As with many of their other roasts, their Mélange Decaf pods are lightly roasted with emphasis on bright and sweet flavors. It has a light body and has a delicious, smooth finish that you would come to expect as a regular Green Mountain Coffee Drinker. This is a great decaf choice for those that enjoy light, nutty roasts but also want their coffee sourced ethically.
Eight O'Clock Coffee Colombian (Decaf)
Eight O'Clock Coffee is a popular brand of coffee that is readily available in grocery stores, so it may surprise you that their decaf K Cups are excellent. The Eight O'Clock Coffee K Cups offer a medium roast alternative for decaf, providing stronger nutty and chocolate flavors that other lighter roasts may lack. The body is still pretty light, but the flavors hit you like a flash, making for a very satisfying decaf experience. The Eight O'Clock Coffee Colombian K Cups were a surprising hit taste among our staff!
Tully's French Roast (Decaf)
Tully is back on the list with a decaf alternative to their flavor-forward, bold tasting French Roast. Even though it is a decaf option, Tully's French Roast K Cups proves to continue to provide an extremely rich, chocolaty coffee that is full-bodied. It is a great option if you like to put cream or sugar in your coffee, or if you like to enjoy a dark-roasted coffee with a sweet treat!
SF Bay OneCup (Decaf)
And for the last K Cup on our decaf list, San Francisco Bay makes a return appearance! With a similar story to the other decaf options on our list, SF Bay provides a decaf coffee experience without sacrificing its bold or smoky flavors that regular customers have grown to love. A great option if you want a dark roasted, intense flavor experience while avoiding the unwanted effects of caffeine.
Best Flavored Keurig Coffee K Cups
For Keurig veterans, you know that a flavored K Cup can be…less than satisfactory. To make sure you don't end up with a plan ole gross cup of coffee, we have hunted down some of the best-tasting flavored K Cups you can find that will give you a unique taste and aroma you won't find in any other K Cup!
Gloria Jean's Butter Toffee
Simply put, Gloria Jean knew what she was doing when she made these K Cups because they are mighty tasty. The smooth, buttery sweet flavor of toffee is mixed in so well with its medium roast coffee, you may be convinced you are actually drinking coffee-flavored butter toffee. This is a great sweet, but not too sweet, flavored coffee that makes for a great break from the norm in your normal coffee routine.
Cinnabon Classic Cinnamon Roll
Have you ever been drinking coffee and eating a cinnamon roll and thought, "Boy, I sure wish I could cram this cinnamon roll into my coffee and drink it in an unholy mixture of delicious roasted sweetness?" If you have, then behold, Cinnabon has created a K Cup just for you! Granted, it isn't food, but it comes in a close second. With the sweet, creamy taste of cinnamon rolls infused right into the coffee, these pods offer a great-tasting coffee experience unlike any other. The cinnamon roll/coffee lover hybrid will find a little piece of heaven in these lightly-roasted coffee pods, especially when actual food may out of reach.
Best Budget K Cups
If you have been looking up and shopping along as you read the K Cup options on this list, you may have noticed something. Namely, that regular K Cup use can get expensive really, really quickly. Even those that love the idea of using a Keurig are often dissuaded by the price of some of their favorite coffees. Many have stepped blindly into the world of budget K Cups and have been hit with coffees with no flavor or coffees with abysmal flavor. Though there are ways to reduce the upfront price (like buying a sample pack or buying a bulk pack), some varieties are simply too expensive for many coffee drinkers.
However, like the good friends we are, we have taken the bullet to sort through budget K Cups to report back the options that will leave your mouth satisfied and your wallet intact at a cheap price! If you happen to like them, buying them in a large pack can save you even more money!
Solimo Dark Roast
Solimo is Amazon's K Cup coffee brand. You will only find these pods on Amazon's website (so if you aren't a fan of shopping on Amazon, you should look at other brands). Solimo Dark Roast does a pretty decent job of offering a traditionally dark-roasted flavor with the usual chocolate and nutty tastes that dark-roast enthusiasts come to expect. They also knock it out of the park with their per-pod price (only $.30 each). While this pod was great for the price, we found ourselves adding a bit of cream and sugar to cut some of the bitter aftertastes it provides. Overall, this is one of the best budget choices you will find and definitely is price friendly.
Solimo Medium Roast
Oh, look! Solimo has returned with another budget option! Their medium roast resolves some of the bitter aftertaste issues we experienced with their dark roast, but the trade-off was that the flavor was a bit weaker than comparable medium roasts. We found ourselves again added a bit of cream and sugar to spruce up the taste, but it overall has a smooth flavor at a rock-bottom price. A nice option if you don't like dark roasts as much and don't mind adding some flavor additions to make this budget medium roast more palatable.
Folgers Classic Roast
For many, the best part of waking up is Folgers in their Keurig! Folgers does an admirable job of porting their classic roast coffee into K Cups. It provides a nice middle of the road flavor, nothing too strong or too bitter. The price is a bit more than the Solimo brand ($.60 per pod), but we found that Folgers was consistently better, especially when brewed in smaller cups of coffee. It will still taste a bit weak when compared to more premium K Cups, but it sure is hard to beat for the price.
Folgers 100% Colombian Coffee
At the same price point as their Classic Roast, Folgers 100% Colombian Coffee offers a bit more bang for its buck. It has very nice nutty tasting notes, but we still noticed that it had a relatively weak body when compared to other K Cups, even as a medium roast coffee. Again, we recommend that these pods be brewed on the smaller cup settings on your Keurig, as this will help resolve some of the weak-flavor problems that we experienced when testing this coffee. However, for the price point, a solid option nonetheless.
McCafe Premium Roast
Our last budget K Cup option is also known for its budget burger option! And, just as their house blend of coffee is surprisingly not bad in their restaurants, so too are their K Cups surprisingly not bad! Their flavor profile is nothing special, you can still expect the standard nutty tasting notes that you frequently find with budget coffees. However, unlike some of the other brands on our list, the McCafe Premium Roast pods avoid the issues of weak flavors or overly bitter aftertastes. Not only that, but they have a cheaper price than some of the other options on our list ($.48 per pod). These coffee pods are one of the best tasting budget options you will find with a friendly price to boot.
How We Pick the Best Keurig Coffee
Sifting through the literal hundreds of choices for Keurig K Cups was no easy task. Our goal in this article is to give you a comfortable launching pad for finding the pod that will brew you the perfect cup of coffee. However, note that you will not find one perfect guide that will always land you with K Cups that you may consider the best. The individual tastes of each person will determine which pod is best for them. We chose K Cups based on our particular taste preferences, which may or may not directly align with yours.
For example, if you prefer dark roast coffee, then a medium to light roast K Cup on this list is probably not going to check some much-needed boxes for you. If you really dislike flavored coffees, then the flavored options we consider some of the best are still going to disappoint you.
The more you get to know your taste, the more you will be able to use this article as a guide to help you find quality K Cups that you would definitely consider to be the best for you, be they light, medium, or dark roasts.

looking for whole beans instead?

Tips for Selecting the Best K Cup
Picking the best K Cup really means picking the best K Cup for you. Just as we mentioned in the previous section, your tastes are likely different than ours, and while we firmly believe the pods we have chosen are objectively some of the best available, your personal tastes may vary.
Having said that, there are some practical steps you can count on to find the best K Cups for you. Which steps you take will largely depend on how experienced a coffee drinker you are. If you have a lot of experience drinking coffee and have a pretty solid idea of what you enjoy, then simply weed out the coffees that do not fit your requirements. For example, if you enjoy light to medium roasts from South America, only pay attention to the coffees on this list that meet that criteria. No matter how much we enjoy a darkly roasted Italian coffee, that maybe something that you already know you don't enjoy drinking.
On the other hand, if you are new to drinking coffee and still figuring out what kind is your favorite, then there are a few different steps to take to figure out what you would consider to be the best. First of all, buying a giant pack of K Cups of one specific coffee because you liked how it was reviewed is a recipe for disaster if you end up not really enjoying the taste. Instead, you will find that sample packs are your best friend. You can buy smaller six count sample packages if you want to try a couple of cups of coffee. You could also consider a large sample pack, like a 24 count pack or higher, that has one or two K Cups of a large variety of different coffees, which will allow you to try different flavor options without having to make a significant investment. From there, you can pick the few that you like the best and buy larger K Cup packs for just those coffees!
An Introduction to the Keurig
If you are not very familiar with Keurig brewers, this may all seem a bit intimidating. However, you couldn't be further from the truth! A Keurig machine is some of the easiest, if not the easiest, coffee machines to operate. Here's how they work.
Most Keurig brewers can hold 40 ounces of water that you will fill to brew coffee. The coffee that is brewed, however, is a bit different than what you traditionally would think of. Instead of exposed grounds in a filter, you instead have a very small compartment that holds a little pod of coffee and built-in filter. Once you close it into the machine, the pod is punctured and coffee is brewed. What you end up with is a single cup of coffee that brews in about a minute.
Updated Keurig machines have more options for features, including programmable brewing times, power saving options, and other convenient features. As new and updated machines continue to be released, you can expect to see either an increase in the features or a reduction in price of Keurig models.
Keurig brewers have exploded in popularity because customers can count on their ease of use, how quickly they are able to brew coffee and the huge option of available flavors from which to choose. Many coffee drinkers have grown to love them!
Benefits of Single Serve Coffee Makers
As you may already be thinking, a Keurig machine or a similar single serve coffee maker offers a lot of benefits that more traditional brewing methods simply can't match. You can count on the following benefits to be pretty universal regardless of the specific model you end up buying.
A Single Serve Keurig Brewer is best for quick brews: You can go from not even thinking about coffee to having a cup of coffee in hand in about a minute with a Keurig. They are perfect for those who often find themselves rushing out the door in the morning with not enough time to brew ground coffee in a traditional machine. They are a great friend you can count on during the early morning rush!
A Single Serve Keurig Brewer is easy to clean: Keurig machines have the entire coffee-making process confined to the coffee K Cup. Once the K Cup is thrown away, there are no coffee grounds or dirty filters to get rid of. The only part you will ever clean is the outside and occasionally the water reservoir.
A Keurig is best for households with varying tastes: With a more traditional method of brewing, you would have to go through the hassle of either making two full pots of different coffees or simply having to suffer through flavors that you found less than appealing. With a Keurig, you can easily brew all different kinds of coffee without wasting money or time. You can get a pack of K Cups for each individual taste in your household.
Drawbacks of Single Serve Coffee Makers
As handy as they may be, single-serve coffee makers are not without their drawbacks. Consider the following factors before purchasing a Keurig or other similar style coffee machine:
A Keurig is not ideal to share with large groups of people: If you have six or seven people who want coffee, Keurigs are relatively inefficient. In the time it would take to brew that many individual cups of coffee, you could have brewed a traditional pot of coffee that would be more than enough for your coffee drinkers.
Keurig K Cups are more expensive than traditional coffee: Even if you find a great deal on a kind of K Cup, they will still have a higher price than grinding your own beans and brewing coffee in a traditional machine. You will want to regularly check retailers for special sales of a pack of your favorite K Cups! A Keurig is far more convenient, but you certainly pay a price for that convenience.
The price of a Keurig machine is more than a traditional coffee machine: However, they regularly go on sale, so be sure to regularly check around sales holidays like Black Friday.
A Keurig needs to be descaled, which can be a cumbersome process: Over time, the water reservoir in your Keurig can grow scaly from calcium deposits. If you see debris in your water or notice an off taste, check the water reservoir and see if it needs to be descaled.
Keurig and similar machines cannot match the taste of other brewing methods: When compared to brewing methods like pour-over and French-presses, machines that use pods simply cannot compete in terms of the flavor you get from coffee ground in your own home. However, those methods take considerable prep and brewing time and you have coffee grounds to worry about after brewing, too.
Frequently Asked Questions
Most frequent questions and answers
Are K Cups bad for you?
Not any more than normal coffee would be. A K Cup is just 100% ground coffee (unless it is a flavored coffee), just brewed in a different way. The brewing method doesn't increase or decrease their overall effect on your health. It is always good to stay updated with the most recent information, but we wouldn't expect a breaking report departing from this conclusion any time soon.
What's the best K Cup coffee?
The best K Cup coffee is the one that best fits your preference for coffee! We have a lot of different options on this article for you to consider, but it will come down to what your own tastes are and how much a certain K Cup might fit those tastes. The best K Cup is going to vary from person to person and from cup to cup, be they light, medium, or dark roasts! It's up to you to find which is best and report back to those who rely on your coffee expertise.
How much do Keurig pods cost?
The cost will depend on what kind of pod you end up buying. Their price can be as little as $.30 a pod to $1 a pod and upwards. The brand and the kind of coffee used will determine the price, though those that are widely considered to be the best tasting usually have a higher price. As we have mentioned, you should always check for sales to get the best price! Usually, buying a large pack of your favorite K Cup flavor can save you on the per unit cost. A pack of assorted flavors are also more expensive than a pack of on single flavor and brand. Usually, a 24 count pack of pods or higher will yield the best prices.
Checking a given brand's social media, like Twitter, is a great way to get the heads-up on some good deals. Depending on the brand, they may be more active on Facebook or Instagram. It's also a great way to stay updated with any other information they may be trying to report to their customers.
Do K Cups expire?
Not really. A K Cup does come with an expiration date, but that is more letting you know when the coffee might have grown stale, not that there is anything that has spoiled in the coffee. It is very common for a K Cup to pass its expiration date and still make a great cup of coffee. However, if a K Cup you consider to be one of the best suddenly tastes stale, check the expiration date. It could just have grown stale. This is especially true of buying budget coffees or medium and light roasted options.
If you are considered that it will take you a long time to get through a pack of K Cups, then buying a smaller pack may suit your needs better. As we have mentioned, though, a smaller pack of K Cups will usually have a higher per unit price.
Can I re-use a Keurig coffee K Cup?
No. The amount of coffee in a pod is meant for a single brewing session. Trying to re-brew the K Cup is going to end up getting you a nasty cup of brown hot water. There are specialty reusable pods you can buy that you can pack with your own coffee, but you still have to dump out the grounds and check to make sure there isn't any blockage in the loading compartment.
Wrapping Up Our Keurig Coffee Reviews
There are all kinds of K Cups for you to try and experience. Hopefully, this article will serve as a comfortable launching pad for you to get into some great tasting options right off the bat. You can find great-tasting coffee in light, medium, and dark roasts in a K Cup! You may find a brand you love, in which case feel free to explore other offerings they have. Remember, there is no wrong answer for what you consider to be the best tasting K Cup. Be brave! Buy a sample, branch out! Who knows, you may find an unexpected favorite!
We will keep this article updated from time to time, so be sure to check back periodically and see if we have any new K Cup flavors to report!